BMWK pavilions for young innovative companies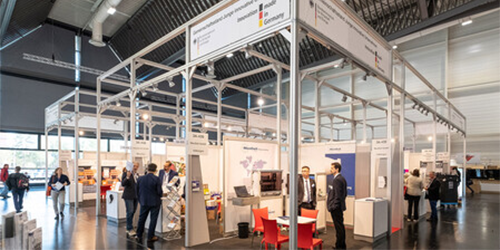 Environmentally friendly packaging concepts, industry-specific software solutions with integrated cutting waste optimisation, print enhancement systems and innovative compact dosing systems for liquid filling are just some of the many new developments giving fresh momentum to the entire packaging process. The pavilions in hall 5 are funded by the  Federal Ministry for  Economics and Climate Action (BMWK).
At the pavilions, young innovative companies and new manufacturers from Germany take centre stage and present their products to an international audience. They have an opportunity to forge initial contacts with their future customers and use FACHPACK as a springboard for their development. Visitors to the pavilions benefit from exposure to exciting and profitable new products and innovations.

These start-ups are taking part:
Adnymics
Biopapro Europe UG
NicePAC (Dogibear)
Packwise