FACHPACK Newsroom
Prepare your visit to FACHPACK 2021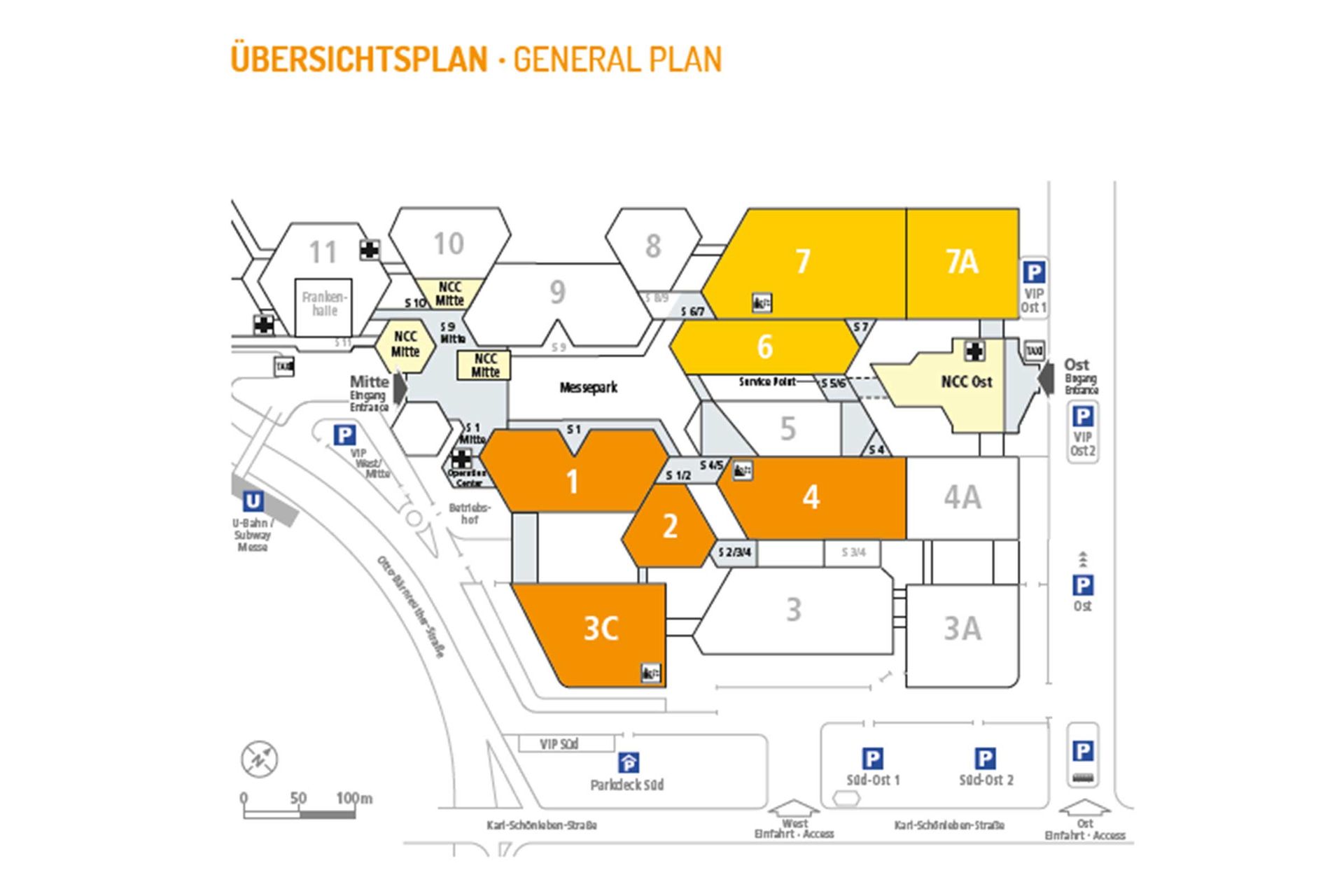 The countdown has begun! It's now only a few more days till FACHPACK takes place at Exhibition Centre Nuremberg from 28 to 30 September 2021. If you don't want to miss out on the first major reunion of the packaging industry after two years, now's the time to quickly get a ticket and start preparing your visit using the myFachPack tool. The packaging community is overjoyed that the leading European trade fair for packaging, processing and technology can take place as a live event.
It's finally time to meet customers and colleagues in person again and get an overview of the market, trends and innovations as you walk through the exhibition halls. Trade visitors from the consumer and industrial goods segments will have plenty to discover. Around 760 exhibitors will present their product innovations and packaging solutions in seven exhibition halls. The exhibition is complemented by an extensive supporting programme with special shows, awards ceremonies and forums that present the latest industry expertise on trends and best practices. For an overview of all exhibitors and the programme go to: www.fachpack.de/exhibitors-products and www.fachpack.de/programme
Ticket sales online only
If you don't have a ticket yet, you'll need to be quick. This year, tickets are only available online. Your ticket is valid for FACHPACK at Exhibition Centre Nuremberg and for the digital tool myFACHPACK. Anyone who wants to can also upload their status according to the German "3G" rule (whether they have been vaccinated, tested, or have recovered from COVID) when they buy their ticket online.
There's a clear benefit to doing this because visitors who have already activated their ticket and 3G pass online will have quick and direct access to the event via the "fast lane". For more information and to book a ticket go to: www.fachpack.de/tickets
Prepare your visit with myFACHPACK
A visit to the on-site FACHPACK needs to be well planned and myFACHPACK is the ideal tool for doing this. If you have registered for a ticket ahead of your visit to Nuremberg at www.fachpack.de/tickets you will automatically receive access to myFACHPACK. Then from as early as 15 September 2021, i.e., 14 days before the start of the event, you will be able to find out about products and exhibitors at FACHPACK 2021 and arrange appointments with exhibitors at their stands on the exhibition floors. Interesting presentations in the PACKBOX, TECHBOX and INNOVATIONSBOX can be entered directly into the calendar. In addition, a matchmaking tool suggests interesting contacts to all participants based on their profile ("searching/offering"). More information on myFACHPACK is available from our visitor tutorials at: www.fachpack.de/visitor-tutorials
Naturally, myFACHPACK is also available as an app. You need to download the "talque" app by Real Life Interaction GmbH, available for both Android or iPhone.
Safe personal networking thanks to incidence-independent hygiene concept
NürnbergMesse has been working with the Bavarian regional government and Bavarian trade fair companies to develop a workable hygiene plan to allow FachPack to be visited safely. It is based on the incidence-independent framework hygiene concept for trade fairs and exhibitions currently in force in Bavaria. Specific measures to protect trade fair participants include regular air exchange and an ultra-modern ventilation concept, social distancing by means of space planning and capacity management, mask mandates indoors, on-site hygiene measures, and digital registration and access systems with associated contact tracing options.
Another essential cornerstone is the "3G rule", which restricts entry to visitors who are vaccinated, have recovered from an infection, or have returned a negative test result. For updated information on the hygiene concept and protective measures please go to: www.fachpack.de/protective-measures
More information for preparing your trade fair visit: 
Current entry requirements
www.nuernbergmesse.de/en/entry-requirements
Any more questions? Our Visitor Service will be happy to help
www.fachpack.de/visitorservice
About FACHPACK
FACHPACK (28.–30.9.2021, Nuremberg) is the European trade fair for packaging, technology, and processes, where exhibitors showcase their products for the packaging process chain for industrial and consumer goods. On display will be packaging materials, packaging and accessories, bottling and packaging machinery, labelling, marking and identification technology, machines and equipment for the packaging periphery, packaging printing and finishing systems, palletising technology, intra-logistics and services. With its new slogan: "We create the future", FACHPACK 2021 will be devoted to the trending topic of "environmentally friendly packaging". As the No. 1 gathering for the European packaging market, FACHPACK attracts trade visitors from all packaging-intensive sectors like food/beverages/luxury food, pharmaceuticals/cosmetics/chemicals/health care, non-food/pet food/other consumer goods as well as automotive/technical articles/medical technology and other industrial goods.