5 reasons for participating in FachPack
It pays to be an exhibitor at FachPack 2021 in Nuremberg! It's where your plan becomes a project, an idea becomes an inspiration, and an encounter becomes a business deal. We'll give you some good reasons why it's an event not to be missed from 28 - 30 September 2021.
1. The European fair that puts the spotlight on the "D-A-CH" economic region (Germany, Austria, Switzerland)
FachPack deliberately positions itself as a "European trade fair" attracting 1,590 exhibitors, it focuses intensively on the networked European economic areas. Its centrepiece has always been and remains the German-speaking packaging market, because it's an event that has traditionally functions as an inspiration and driving force. This is what makes FachPack the No. 1 gathering place for 43,405 German and international packaging professionals. So don't miss out on the chance to make exactly the kind of contacts that are crucial to your business.
---
2. A trade fair for the bigger picture
FachPack maps the entire packaging process chain, from packaging materials, packaging, and packaging accessories through packaging machines and matching labelling technology, packaging printing, and finishing, PrintPack to intralogistics and packaging logistics – and completed by comprehensive services for the packaging industry. The unrivalled breadth of the product spectrum on display covers everything trade visitors need.
---
3. Packaging, processes, and technology are your potential for synergy
Innovative, sustainable, and solution-driven – that's how we translate your presence as an exhibitor into value creation. Adding value involves a very diverse range of processes that come together at FachPack. Because the core areas of the exhibition, packaging and technology, are inextricably linked. Printing and finishing as well as logistics are all an inherent part of the process chain. Packaging needs to fulfil diverse functions and requirements. The increasing interconnection of machines and customers with a view to value creation is also being reflected at FachPack. With this in mind, the trade fair offers the space to create synergies and alliances. So be sure to take advantage of this unique platform to showcase your products and services!
---
4. Packaging solutions for a wide range of industries
At FachPack you'll meet more than 44,000 trade visitors from the most packaging-intensive sectors, including the food and beverage industry, pharmaceuticals and medical technology, cosmetics, chemicals, and the automotive segment. Whether it's for consumer or industrial products, there's a need for packaging or packaging solutions that are pragmatic, customised, and in line with requirements. What technology and what materials are most appropriate for technical packaging, for protecting products, or for storage and transportation? How can packaging solutions help protect against counterfeiting? What does a user-friendly feel actually look like? Get the most from the demand in your markets and showcase your innovative answers and solutions to questions like these.
---
5. FachPack presents innovations, inspiration, and trends
FachPack provides inspiration for the big issues in the packaging sector and defines specific themes for the future: for example, by showcasing roughly 600 innovations at every event. As a direct reflection of the packaging market, it also consciously takes on new issues and helps shape trends as a result – and in doing so constantly provides the impetus for valuable discussion and knowledge-sharing among experts. That's why FachPack has developed its own formats for addressing interesting topics in the run-up to the fair, including the special PackBox and TechBox forums on the latest industry trends. So be sure to bring along your own favourite topics and get involved – because tomorrow begins when you create it.
---
The perfect presence at the exhibition
How to get the most benefit from your attendance at FachPack. Some handy tips and suggestions for exhibitors to help you to plan your attendance properly before you start.


Contact for exhibitors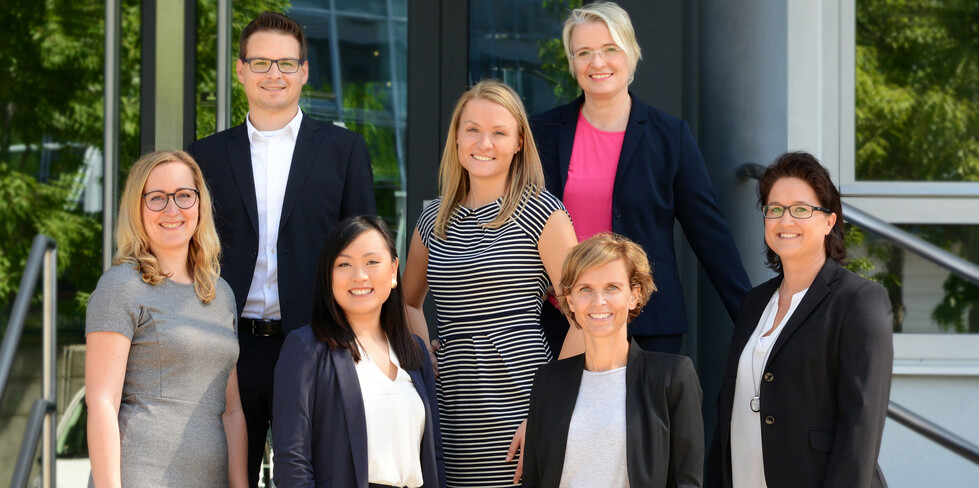 Your Exhibition Team
Show report 2019
Assure yourself of the success of the exhibition!
Download show report
Industry news
Are you interested in the latest trends and news from the packaging industry?