Your exhibitor marketing at FACHPACK
Effective marketing services
These extensive advertising measures effectively draw attention to your exhibition presence.
You can find an overview of the included and additionally bookable marketing measures here:
The following marketing services are included for you as an exhibition participant: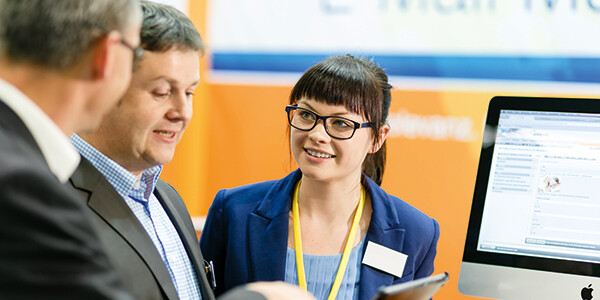 Naming of the exhibitor (basic entry) in the online media of FACHPACK until at least 31.12.2022:
From the end of April 2022, the exhibitor & product database with its search functions will enable optimum trade fair preparation for visitors. The digital extension myFACHPACK will be available from the beginning of September for matchmaking between exhibitors and visitors, live streaming of presentations in the program during runtime and videoing of presentations until the end of the year.
Company profile incl. company description, company logo, teaser image (if available), contact information; stand number
Link to the exhibitor's website and Social Media Channels
Entry in the exhibitor list on the website
Presentation of 5 products or services
Unlimited assignment to product groups (list of products)
Unlimited assignment in industries and product characteristics
Possibility of marking products or services as new products
Entry with logo and stand number on in the map of the digital extension (if available)
Entry of company name and stand number in the online floor plans
Participant profiles for your employees/stand staff incl. picture, company, position, chat function, appointment function and matching criteria on the digital extension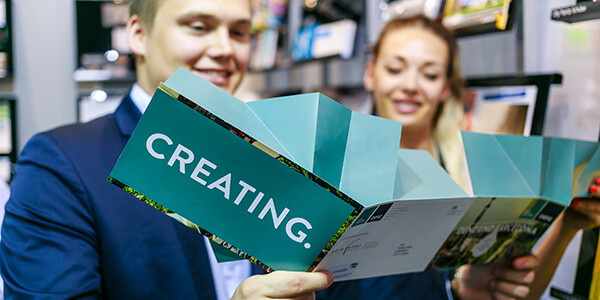 Naming of the exhibitor in the FACHPACK print media:
Entry of exhibitor's company name and stand number in the exhibitor list of the exhibition guide. Changes in the entry for the exhibition guide are possible until 29 July 2022
Entry in the hall plan of the exhibition guide with stand number
Passes
Free and unlimited exhibitor passes, valid for the duration and for the assembly and disassembly time (Exhibitor passes also entitle the holder to access the digital extension)
Onboarding of employees on the digital extension and access to matchmaking
Automatic assignment of employees/stand personnel to the company profile as contact person on the digital extension
Invitation management
Free and unlimited voucher codes for visitor invitation
Provision of e-mail templates and sample cover letters
Voucher monitoring incl. reporting
Postcards for visitor invitation on demand (free of charge)
Stickers (printed with exhibitor's stand number, if available) on demand (free of charge)
Further services
Display of the exhibitor's press releases in the press center and per upload online
Social media and online banner with exhibitor's stand number, if applicable
1 lead-tracking APP per exhibitor. If needed, additional lead-tracking APPs can be booked in the online Exhibitor Shop.
We would be happy to send you all the documents and files by post or e-mail.
If you still have questions, our exhibition team would be happy to advise you.
Contact for exhibitors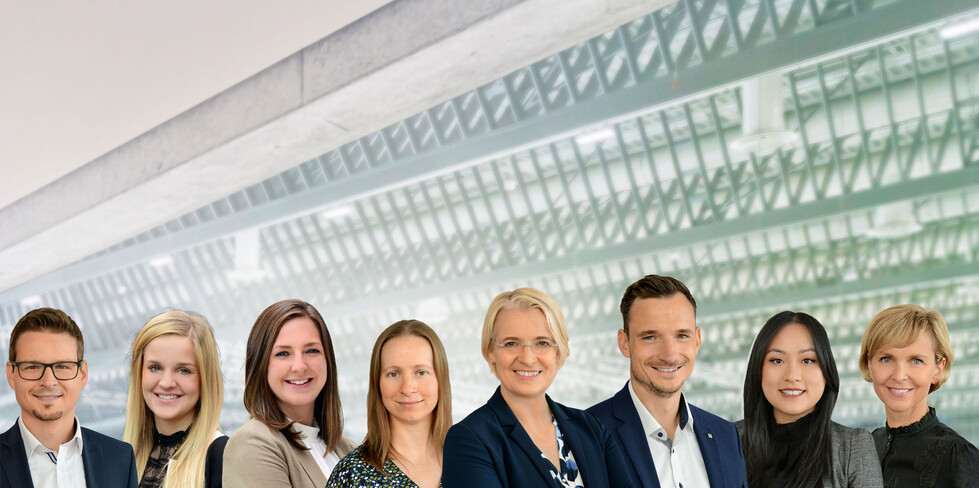 Your Exhibition Team
Marketing measures for exhibitors
Included and additionally bookable services
view now .